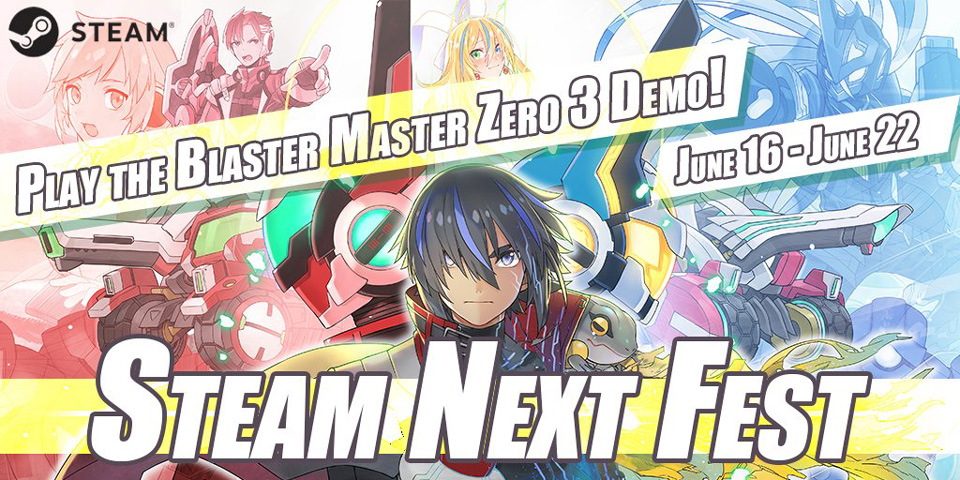 From June 16 at 10 a.m. until June 22 at 10 a.m. Pacific Time, an exclusive demo version of Blaster Master Zero 3 will be available through the Steam Next Fest event! This event on the Steam platform will feature demos from a slate of unreleased titles including Blaster Master Zero 3! When Jason and Eve finally reached their destination, planet Sophia, something they never expected was waiting for them... Play the demo to find out more!

※These images are made available for personal use only. Redistribution is not permitted.
To celebrate the 5th anniversary of the Blaster Master Zero series,
character designer Yuji Natsume has drawn an exclusive wallpaper for fans!
Thanks all the fans who have supported Blaster Master Zero all these years!