System
Extra Modes :Destroyer Mode
In Version 1.2, the all new Destroyer Mode, a super difficult "hard mode" that you can access after clearing the game, has been added to the game for free. In this mode, it calls for you to make the right call at every turn and make use of your entire arsenal if you want to have a chance at defeating these powered up mutants. Destroyer Mode provides a whole new type of challenge for those who have completed the game once before, so be sure to give it a try! In Destroyer Mode, and Jason and SOPHIA III receive a little color makeover!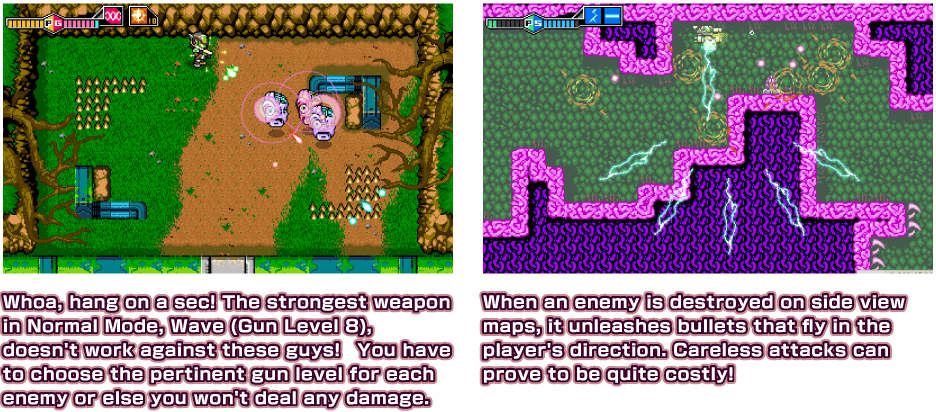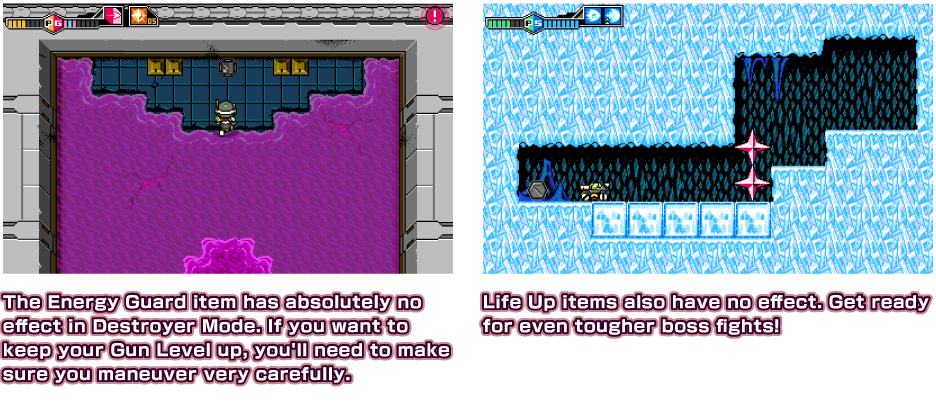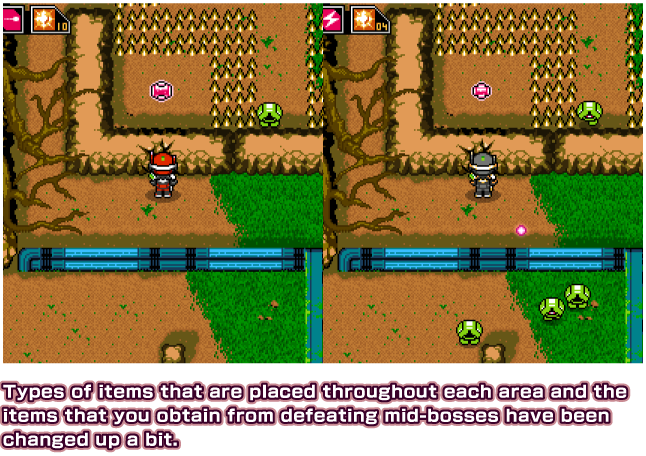 Extra Modes :EX Character Mode
Version 1.2 also comes with EX Character Mode, which allows you to play through the entire game as one of many brand new DLC characters that will be available for purchase.These characters aren't just skins, though! They have their own set of abilities and weapons that create a gameplay experience completely different from that of the main protagonist, Jason. Have a look at some of the characters that we currently have planned for EX Character Mode!
EX Character : Gunvolt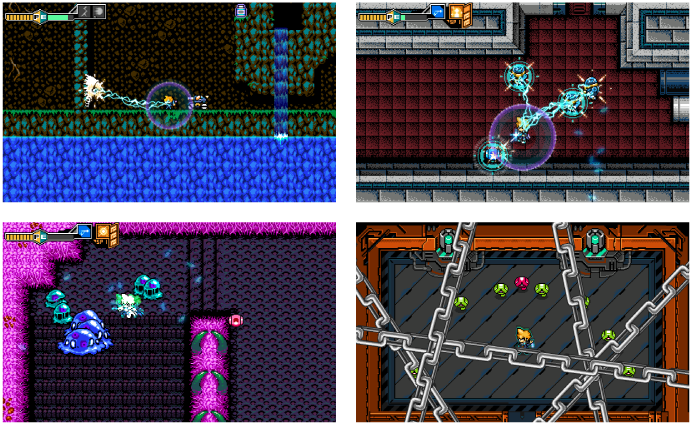 EX Character : Ekoro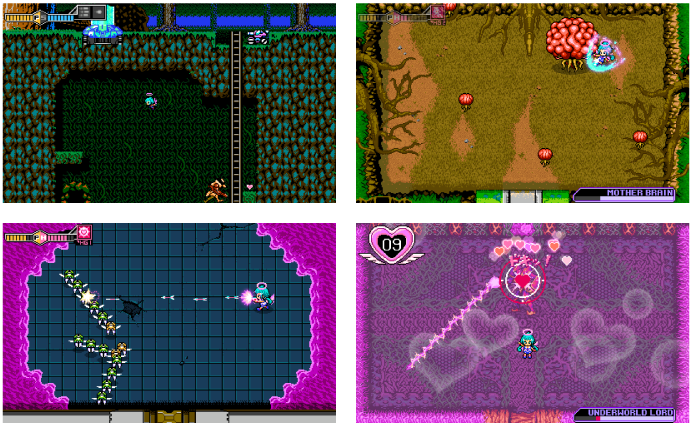 EX Character : Shantae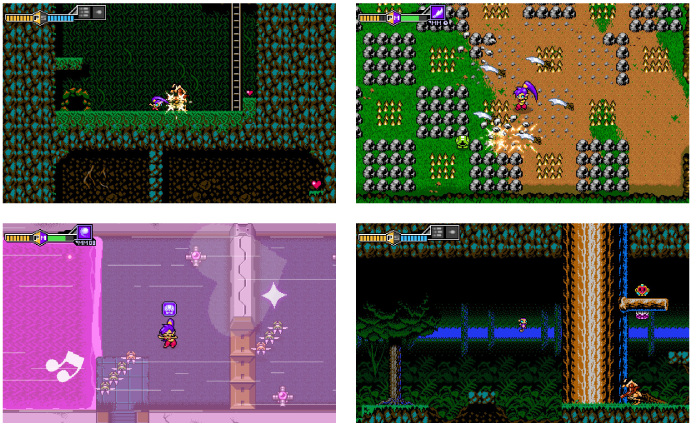 EX Character : Shovel Knight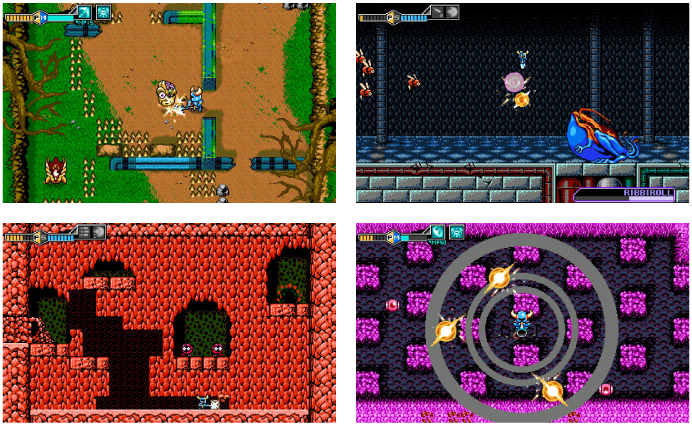 Extra Modes: Boss Blaster Mode
Clearing the game will unlock "Boss Blaster Mode" where you fight every boss and mid-boss in the game in succession. Perfect your tactics and beat your best time! Any EX Characters that you acquired can be used in this mode too! In the Nintendo Switch version, you can recruit a friend to fight alongside you in "Co-op Boss Blaster Mode!"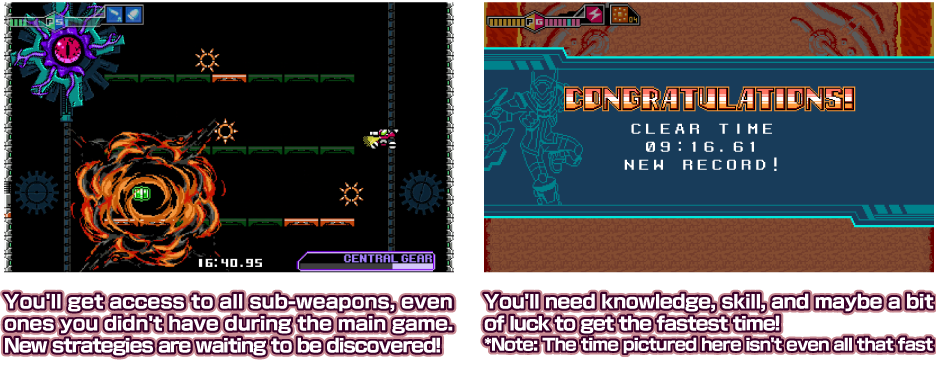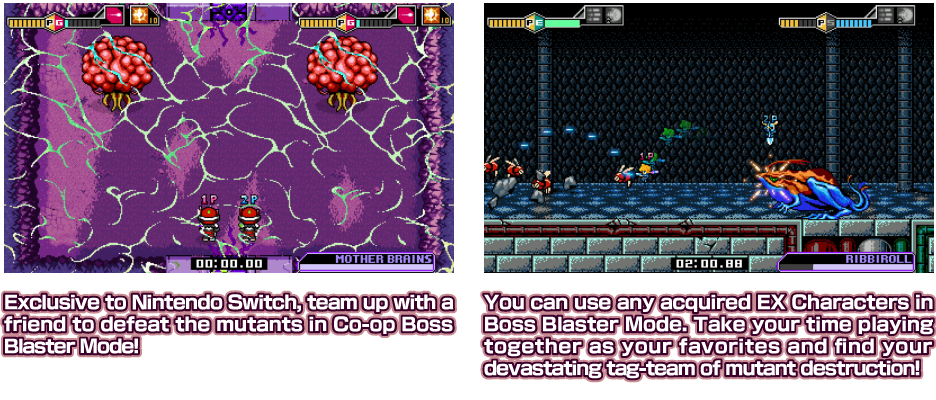 Extra Modes:Blaster Battle Mode(Nintendo Switch only)
In the Version 1.5 update, a brand new 2 player battle mode called "Blaster Battle Mode" has been added. Any of the EX characters you have acquired can also be used in this mode.